Manchester United have been linked with a move for Napoli star Faouzi Ghoulam. The Algeria international moved to Serie A giants Napoli from St Etienne in 2014. He has been consistent in his full back role and is one of the highly sought after players in Italy.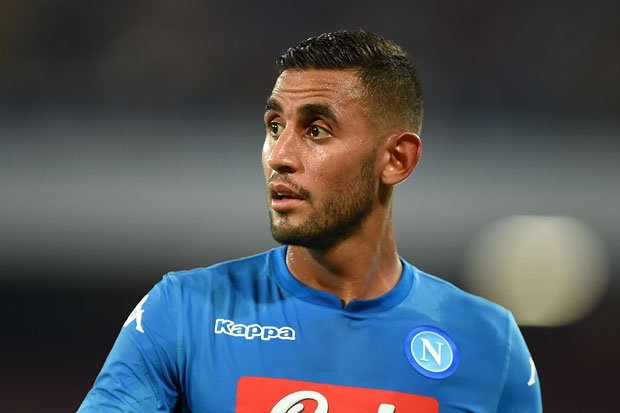 Jose Mourinho has said the team wants a midfielder and a defender after getting a strong forward in Alexis Sanchez from Arsenal. The Red Devils are expected to make a move for the Napoli man during the summer. However, they would have to pay heavily to get their target.
Napoli put a £52.6 million release clause in the player's contract so Mourinho would have to pay up to get the 26-year old. Ghoulam has been linked with a move to French giants Paris St Germain and even Manchester City but Pep Guardiola has gone with another option. Ghoulam recently agreed a five year deal so United would have to pay heavily for the defender and offer him a good contract for him to leave Stadio San Paolo during the summer. The player netted twice and had three assists before his injury against Man City in the Champions League.
The Algerian was named the Football of the Year in his home country after a poll involving captains, coaches and president of the country's clubs in the top flight. He is arguably the best left back from Africa at the moment and has been impressive for the Scudetto hopefuls. He was crucial to Napoli's 14 game unbeaten run at the start of the season. Mourinho has Luke Shaw. Daley Blind, Marcos Rojo and Ashley Young but he wants someone else for the role. The Portuguese is expected to make more changes to his team and make a serious push for the Premier League and the Champions League next season.